If you have chosen your dream car, EZ Auto Finance will help you obtain dream auto loan rates. Enjoy lower-than-market interest rates without worrying about your credit score. Apply now for instant approval and start celebrating the purchase of your dream car.

Happiness is the smell of a new car!
Buying a car is an emotional experience for car buyers. It is not like buying a phone or a television set. It gives a sense of fulfillment and satisfaction to car buyers. It is for this reason that many car buyers spend several months in selecting their dream car.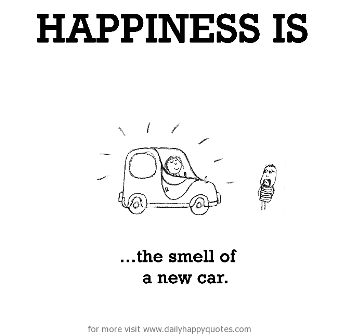 Once you have chosen a car model, finish the auto loan process without any delay. It doesn't mean that you should opt for the first auto loan quote that is offered to you by a lender. But, it is important to wrap up the auto loan process quickly.
Why should you finish the Auto Loan Process quickly?
You should not spend a substantial amount of time in choosing an auto loan because of the following reasons:
1. The dealer may sell your chosen car model to another buyer.
2. Interest rates may increase in the future.
3. The manufacturer incentives program may not be available in the future.
4. Any unexpected expenditure may cause you to delay the car buying process.
Credit Inquiry
Another important reason for wrapping up the auto loan process is credit inquiry. When you apply for a loan with a lender, you give him/her the authority to "inquire" a copy of your credit report. Credit inquiries have the potential to affect your credit score.
Rate Shopping – Is it harmful for your Credit Score?
Credit inquiries reduce your credit score but it doesn't mean you should stay away from rate shopping. Rate shopping is the act of obtaining interest rates from several lenders for a single loan type. The motive behind it is to choose the lowest interest rates from the available options.
It is important to remember that applying with multiple lenders for multiple loans such as auto loan, student loan, home loan, etc. doesn't mean rate shopping. Every such credit inquiry will reduce your FICO score by 5 points.
45 days is the Limit
FICO score considers all credit inquiries related to a single loan type within a time span of 45 days as a single inquiry. It means that you can apply with as many lenders as you want within 45 days in order obtain the lowest interest rates.
Don't take time for granted. As it is limited, try to take in the best from every moment. If you have decided to buy your dream car, do not shy away from making quick and calculated decision. Search for the lowest interest rates and sign the dotted line within 45 days.
EZ Auto Finance is the perfect way of getting pre approved auto financing. Apply with the company and obtain instant approval on no down payment auto loans for bad credit borrowers. Get in touch today.